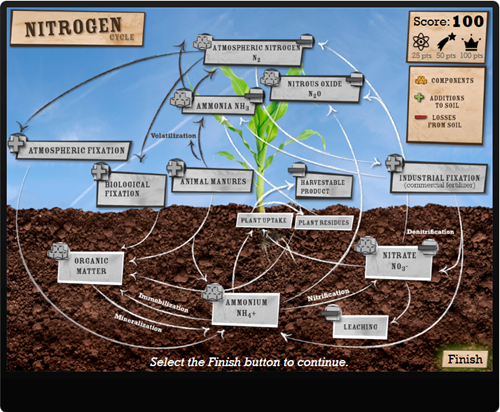 Creating Digital resources for educators
In 2018, The BRANDT Foundation partnered with the Nutrients for Life Foundation to create much-anticipated digital resources for educators across the U.S. The first digital poster will be released in the second quarter of 2019.
The partnership builds on the mission of the Nutrients for Life Foundation (NFLF). The NFLF's mission is to educate about the importance of responsible fertilizer use in growing healthy crops, increasing food production and feeding a growing population. Our joint project transformed a static resource into an interactive one.
With a variety of materials to improve plant nutrient literacy, soil health knowledge and the understanding fertilizer's role in sustaining a growing population, The Nutrients for Life Foundation provides science-based educational materials free of charge to educators across the country. As part of its educational materials, the NFLF has a series of educational posters that accompany its plant and soil-science curriculum.
The BRANDT Foundation grant helped the NFLF transform its static poster on the nitrogen cycle into an interactive digital asset. With engaging games and intuitive graphics, the interactive "poster" helps teach the complex science systems of the nitrogen cycle to students across a range of ages in an engaging, interactive approach. The interactive posters are housed on the NFLF website and are available to all teachers and students for free.   
Visit the Nutrients For Life Foundation website to learn more about the foundation and to view the interactive poster materials.