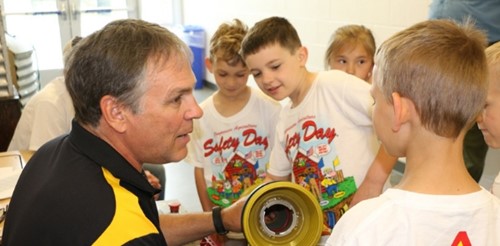 Progressive Agriculture Safety Days
Recognized as the largest rural safety and health education program for children in North America, Progressive Agriculture Safety Days are as fun as they are educational. These one-day events teach children lessons that help keep them and those around them safe and healthy.
While the basic program is designed for 4 to 13-year-old children, Safety Days may be adjusted to accommodate younger or older children or entire families.
To view a complete list of 2019 Progressive Agriculture Safety Days, click HERE
The BRANDT Foundation and Progressive Ag
The BRANDT Foundation grant to the Progressive Ag Foundation is earmarked for its Progressive Agriculture Safety Day program. Through this program, thousands of kids are given the tools to be safe, happy and healthy in farm, ranch and rural environments.
The Progressive Ag Foundation (PAF) is a longstanding recipient of BRANDT Foundation funding, receiving its first donation from The BRANDT Foundation in 2014. Since then, PAF has been the recipient of $50,000 which translates to life saving safety and health lessons for over 3,800 children.